Spirit Week Exhibits Californian Fashion Sensibilities
     The week of Homecoming lasted from the 14th to 18th of October– launched by decorated halls and concluding in the Homecoming football game and dance. Although, Homecoming was most visibly celebrated through the "spirit days"– where students were allowed to dress up in different non-uniform attire depending on the day, all centering the overarching theme of "Woodyfornia". The themes of spirit week were as follows: 
Monday, 10/14 – California Jersey Day

Tuesday, 10/15 – Crazy Californians 

Wednesday, 10/16 – Comfy Californians

Thursday, 10/17 – Cali-Fest

Friday, 10/18 – Tourists Take on Cali
     Spirit week annually allows fashion-inclined students to express themselves outside of the confines of school uniform– or just have fun in costume. To kick off the week, students had the option to wear a California college or California profesional jersey with their normal uniform bottoms. The day brought intense rivalry between differing fans. UCLA and USC devotees glared at each other in the hallway. Dodgers enthusiasts wore their jerseys proudly in opposition of Angels fans. A jersey that read "Dodgers Suck" was even witnessed by many. Of course, this is all in good fun.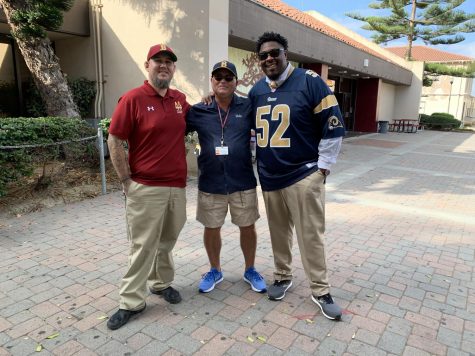 Jersey day was followed by Crazy Californians day– which saw students wearing vibrant and clashing patterns. Different colors of plaid were worn in unison. Camo pants were worn with tie-dye shirts. Students expressed both their own silliness and the West Coast eccentricity that dominates much of it's fashion.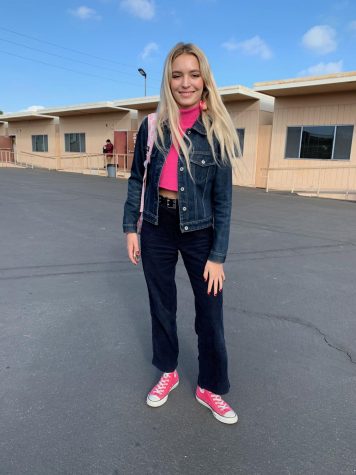 On Wednesday, students dressed down in their comfiest sleep clothes in order to take on the PSAT or SAT. This spirit day helped students complete rigorous testing with ease. 
     On Thursday, the annual Homecoming Fair ensued with decorations that epitomized this summer's music festivals. The spirit day, therefore, was also music festival themed– with students wearing their best Coachella or Stagecoach outfits. With the smell of homecoming fair foods in the air and under the light of strung lanterns, students were seen in dramatically long dusters, old western style belts, and the inevitable excess of denim.
     The week concluded true to West Coast form, with students dressed up as tropical tourists. The day included an array of Hawaiian shirts and long khaki shorts, along with bucket hats and leis. Most students looked as though they had stepped off a week-long cruise or were fresh from the beach.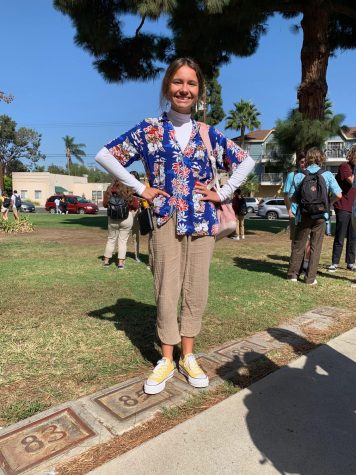 In all, the week debuted many students fashion senses. Some were able to make clashing patterns seem effortless– others went all out as "Wacky Tourists". Spirit week allowed peers to see each other through the lens of nonuniform– shroud in funny themes and Californian pride.