Samantha Brandts, Editor-in-Chief
March 3, 2021 • No Comments
Wilson High School is preparing to welcome students back to campus on March 19. Seniors will start first, followed by 9th through 11th graders joining them on March 26.  On February 18, the Long Beach...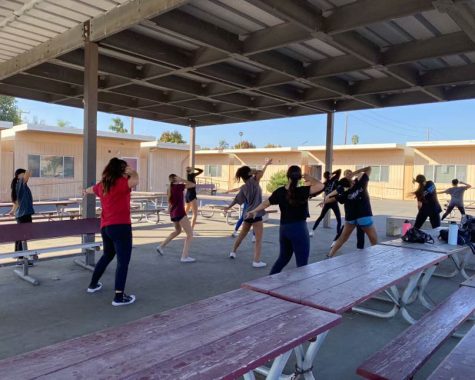 Sophia Guillen, Staff Writer
November 19, 2020 • No Comments
Wilson High School's dance program has had to face many changes to the normal dance culture since the closure of schools and large gatherings in March 2020 due to COVID-19. Advanced Dance student Jana...
Roxy Kuper-Wilson, Staff Writer
March 15, 2021 • No Comments
On February 5, 2021, after a semester of studying songs, dances, and scripts, Wilson Theatre Arts overcame the challenges presented by producing a play virtually and debuted their show, "Somewhere: A...
Enter your email address below to receive our daily email updates.