LONG BEACH CA- With energy high, all three Bruin teams overwhelmingly beat the Rams. The team had strong emotions on their outcome and overall performance throughout the game.  
Senior Wyatt Mitchell commented, "[I feel that] our press and our shooting was decent; definitely getting our man up advantages [and] converting them as well…defense wins championships."
The team hopes to have improved on these things before the game against Poly on the 18th. Senior Antonio Loria-Apuzzo stated, "I'm always confident but can't go into every game overconfident.  We always have to respect our opponents."  The team anticipates another win against Poly and maintains confidence while staying respectful to the teams they play.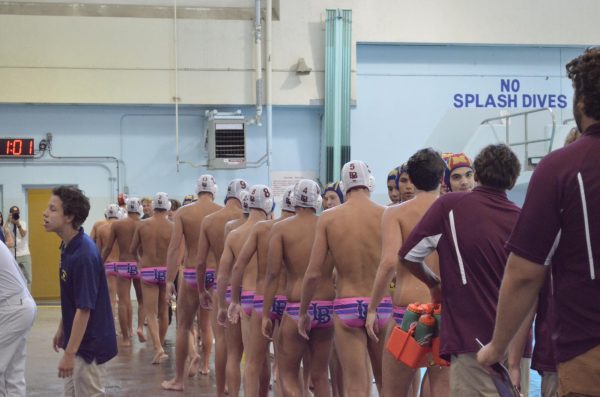 With a few games left, the team hopes to continue the positivity and end the season with more wins and greatness overall.  Mitchell stated, "The hope is always to take back a championship, always to bring back that Division 1 title [and] making sure we're keeping a good record. But always take back that championship is first and foremost." This seems to be a shared emotion in the team, as Coach Zac Polmanteer said, "If we keep playing the way we are, I hope we find ourselves playing in the CIF Final or at least the semi-final. We have a lot of driven athletes, but they're putting it together at the right time." 
Story continues below advertisement
Loria-Apuzzo talked about his want to win this year, stating, "We haven't gotten a CIF championship in awhile and I think this year, that's something that's really possible." The team anticipates another win against Poly, and hopes their performance and confidence maintains throughout the rest of the season.