Soccer: Poly Vs Wilson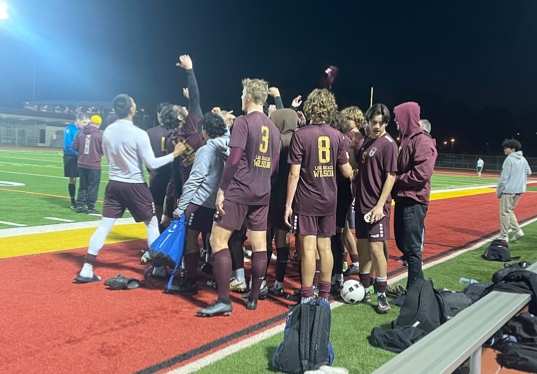 Long Beach, CA- In a fantastic game of soccer versus two rival schools, a close 1-0 score is the deciding factor to the victory of Wilson. The players on both sides fought very hard for their respective teams. 
With a very defense oriented game, players were always in action to not leave a weakness for the opposing team to take advantage of. In other words, the game was very back and forth, which players definitely noticed, according to Joey Ragusa, an 11th grader playing for Wilson states, "I feel like it was a very hard fought game." This would make sense, as both teams held up their lines very well. 
Poly couldn't hold their defense forever, and right when they slipped up, Wilson was quick to take the opportunity to score. "Once we saw a hole in their defense, it was over", states Luke Garza, an 11th grader in the LPS Pathway. Rodrigo Matute, a 12th grader who was the star of the night getting Wilson their win stated, "We acted fast the moment they slowed down, and that gave us the win." 
Poly would then try to recover from their mistake, but Wilson would never let go of their lead. Although, there were some close calls, and Manuel Moreno, 12th grader, noticed this. "There were some moments where I was worried about them scoring, but the team managed to pull through every time", stated Moreno. Poly would never let go of the hope, but Wilson would never let go of the win, this would carry on till Wilson would be crowned the winner of the night.
Wilson goes home with a much appreciated victory, and the team can celebrate their victory against their rival school. As Garza puts it, "It was a win to remember."