Best Of Bruins
Wilson's Moore League Water Polo makes it in the Grunion Gazette, and the 562.org 
has placed Wilson in Division 1, as the highest Moore League School, as Poly and Millikan High School will be competing in Division 2. Wilson was on the list of the top 20 teams all season. The goalie on the team, Brady Simon describes how they are ready for the difficult season ahead. Continuing on, their coach, Zach Polmanteer said, "They are a tactical, intellectual team." Unfortunately, Wilson ended up ending its season on Saturday against CDM, with CDM winning 54 to 11.  Also, as mentioned in 562.org, senior Sean Tunnicliff was the athlete of the week. Sean scored a game-high of six goals in Wilson's first round of playoffs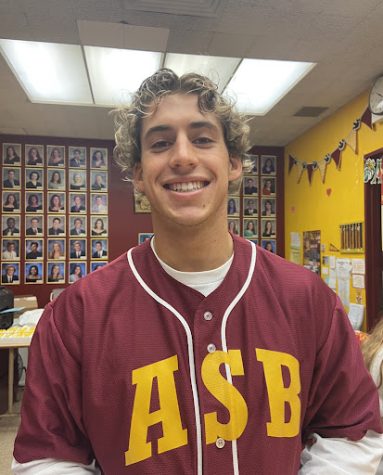 Wilson's Tennis team makes it into the 562.org
Wilson Tennis made it to the second round of the CIF Division 2 playoffs. Wilson ended up losing to Los Alamitos. 
Cross Country makes it into the 562.org
On Wednesday night of November 2nd, the Cross-Country Moore League season came to an end. Both Poly Girls and Boys teams claimed the championships. Our own Natalie Maahs finished 5th, Sofia Alvarado in 10th, and Gus Hollister and Kyle Holland finished 10th and 11th. 
Boys and Girls Cross Country placed third and qualified for CIF-SS at Mt. SAC on Saturday, November 19th.
Alyson Sor makes it into the 562.org
Alyson Sor ,a part of Wilson Varsity Girls Golf, won her third Moore League title last month. Alyson is now moving on to State. At Brookside Golf Course, she shot a 1-under par round, and finished fifth in the CIF Southern Section competition to move on to the CIF State tournament. 
On the left is Taylor Williams', 9th grade Wilson student's first-place winning piece in the NOAA art contest in the 6-9th grade category. Then on the right is Chloe Rinker, an 11th-grade Wilson student's, first-place winning piece in the 10-12th grade category in the NOAA art contest. Then, Kylie Escalante, a 12th-grade Wilson student won second place, from her work, "Picking Up Our Mess", the second image. Lastly, Olivia Herrera, a 12th-grade Wilson student got third place with her "Women's Power to the Polls". The third image is shown in the League of Women Voters Long Beach "My Vote My Voice" art contest between high school students.