The Freshmen Experience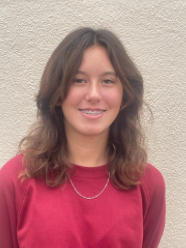 LONG BEACH, CA- As a new school year has begun, there are many  old and new faces around the school. Since 1926, there have been 96 Senior classes, and their graduates have all had different experiences. This year's new students are talking  about their stay here in the Bruin Community.
Johnny Aguirré Martinez in the Tech Pathway explained that his first day was awesome and has made many friends so far. Martinez decided to attend Wilson because of his family. 
"My mom graduated here; she met my dad here as well. I attended here because I wanted to find that too,." said Martinez.  He explained that his experience at Wilson is way better than Middle School, as he is involved in many School Activities such as Marching Band, Digital Arts, and the D&D Club.
Many students attend Wilson because it is easy to get here and/or their family are alumni.  
 "I attended here because the Arts program seemed really good," said Adam Rogers in the Visual Arts Pathway. "It's also walking distance from my apartment, so it was just very convenient." 
Rogers explained that he likes the sense of community and the welcoming atmosphere. Though he felt nervous at the beginning, now he feels safe and has made many friends.
Gisselle Vasquez, in the Arts Pathway, is as excited as can be  about her High School experience. She said that she has a lot of people here that she loves, and that made her decide to attend Wilson. 
"My first day was very nerve racking, since it's the next step of my life," she said. For all students, freshman year is something new, and one step closer to adulting. Many of these students feel nervous since it's a whole new experience for them all, especially since this is a year that is not affected by COVID-19.
Though many attended the Freshmen Dance, some have opted out due to games that day or they just wanted to stay home. Many students such as Rogers said they had a fun time at the dance. They enjoyed the music and overall vibe.
"I went to the freshmen dance, it was really fun and I enjoyed the dancing!"  Said Nicole Pedroza in the Visual Arts Pathway.
Pedroza's experience has been really nice so far; they feel safe and welcomed. Like many others on their first day, they feel really nervous starting in a new environment, but they started to feel better as time went on. During their time after and during school she really enjoys being involved in Volleyball and Softball.
When it came to Wilson's dress code, some concerns arose. While bottoms are pretty close to free dress, the same can't be said for tops. Gisselle Vasquez felt it was confusing that most girls came in revealing crop tops and short shorts, but something so minor as wearing ripped jeans is against the rules. It was unfair knowing that while those students walked around campus freely, the ones who only came in different colored clothes were the ones stopped at the door.