Sublime in the Quad!
Long Beach, CA– Students of Wilson, get ready to rock with a band that is "well-qualified to represent the L.B.C". Sublime, the famous reggae-rock ska band, was founded in 1988 in Long Beach, California. Their Long Beach roots are very apparent in their songs as they reference the L.B.C. The lead singer, Bradley Nowell, attended Wilson from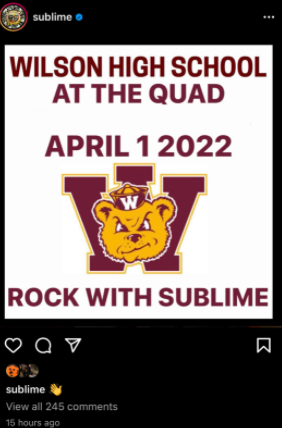 1986-1988.
Due to the fact that Woodrow Wilson High School was Bradley's alma mater, the band has decided to put on a performance at the school. Head to the quad on April 1st, 2022 to experience Sublime!