Tik Tok Anthropology
Breaking news Wilson High School will be offering a new class for the year of 22-23 school year about Tik Tok and its history. You are probably wondering what this class will offer. It is going to have a history of hit Tik Tok trends, famous songs, Tik Tok food trends, and many big celebs on Tik Tok, along with famous audios and all of its history. 
Students are very excited about the new class and can't wait preliminary requirements are the 
following: 
50,000 followers
Have over 1,000,000 likes 
Be on top of all trends 
Make 7 videos daily 
The first semester will dive deep into Tik Tok trends since Tik Tok got big. Things like the ghost bed sheet trend, or VSCO girls from 2019, or everyones favorite the summer of 2019 "Stranger Things" craze. The Long Beach school district is very excited to launch the new class and hope that it will produce Tik Tok famous students. The class will provide special guests such as Charli D'amelio and Bryce Hall who will talk about fame and techniques to get famous. 
Here is the bad news for many students who want to be in the class. You must be monitored on your Tik Tok account to ensure your algorithm and fame stays up constantly. If you lose followers or cannot maintain 100,000 views you will be dropped from the class or be put onto Tik Tok probation. 
The good news is Addison Rae will be teaching the class you heard it right she will give an in depth experience and secrets to be like her. I had the privilege to interview her and asked her so many great questions. From what her grading system will be like will there be field trips and what does she think about this class? She said " I plan on grading the students based on their status on Tik Tok and how many videos they can make a day" and " We will go on so many field trips to the old Hype House and trendy places"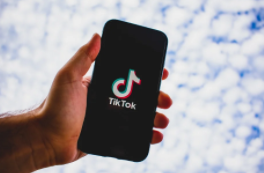 Many students are excited with the news and can't wait to attend their first day of the class and hope that  more students will think about attending the class in the spring semester next year.